There is no part or complete translation available for this page. Close this dialogue to see the original text.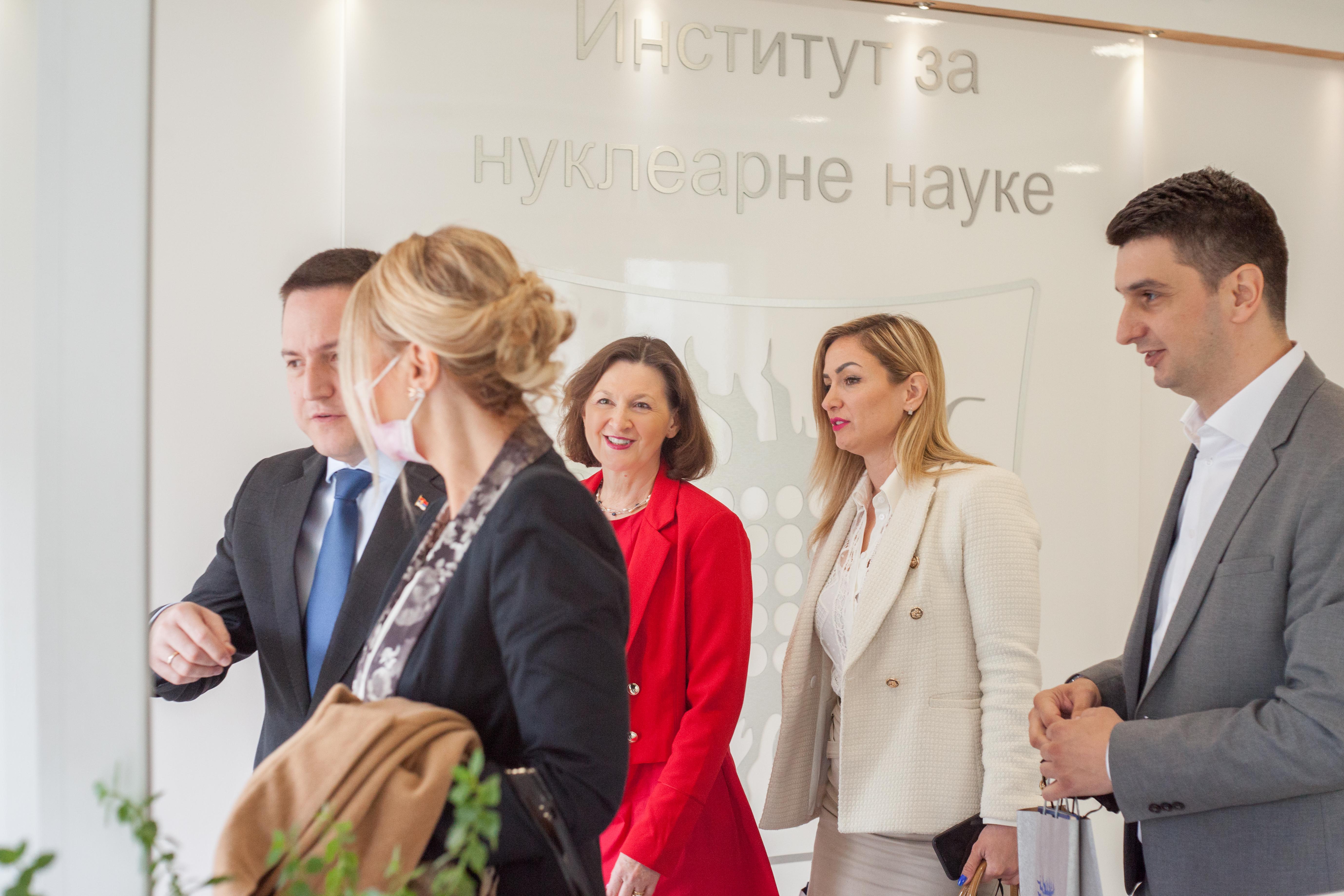 Ministar prosvete, nauke i tehnološkog razvoja Branko Ružić posetio je Institut za nuklearne nauke "Vinča", Institut od nacionalnog značaja za Republiku Srbiju, Univerziteta u Beogradu.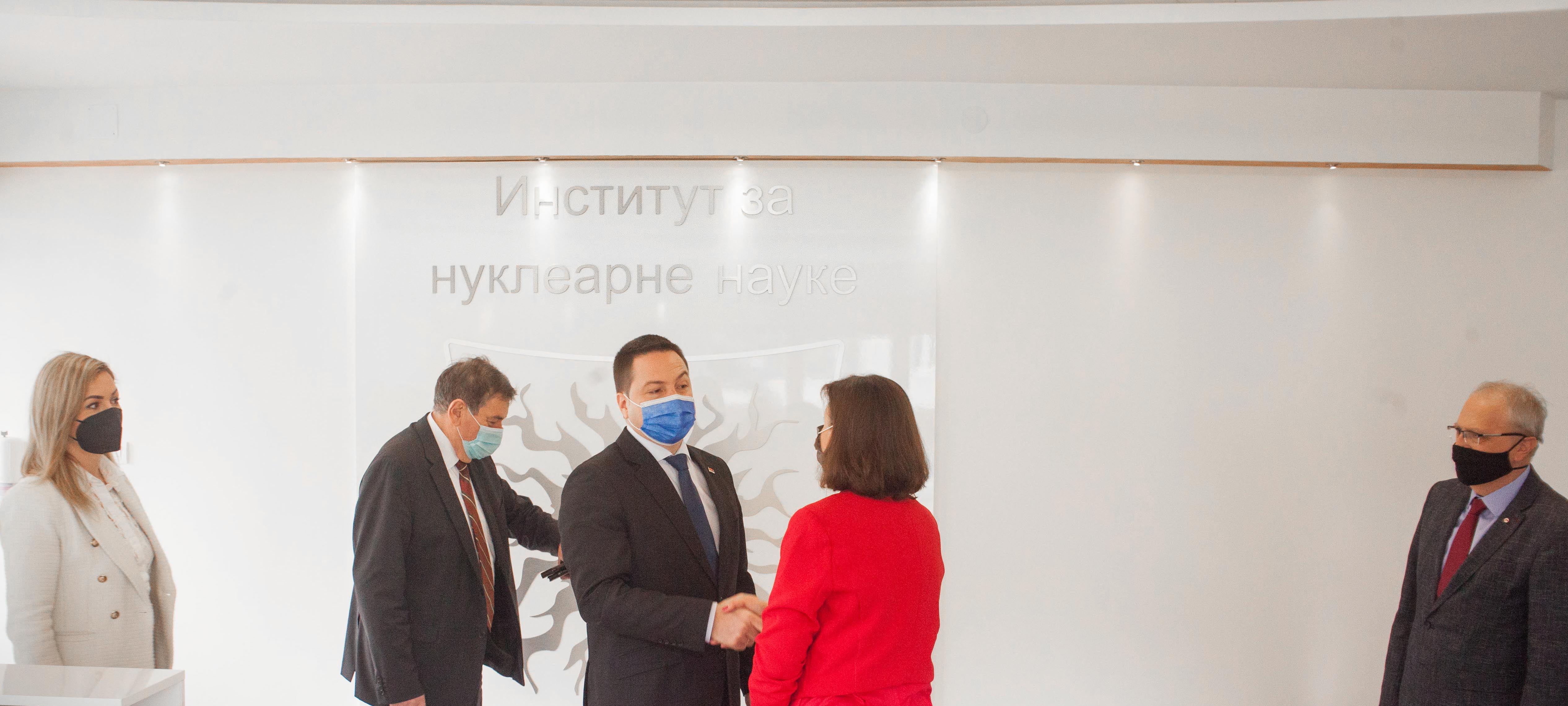 Dana 20.04.2021. direktor Instituta "Vinča" prof. dr Snežana Pajović, naučni savetnik, zajedno sa pomoćnicima direktora dr Goranom Živkovićem, dr Miroslavom Adžićem i dr Slavkom Dimovićem i predsednica Naučnog veća dr Marija Janković, razgovarali su sa resornim ministrom Brankom Ružićem, državnim sekretarima prof. dr Marijanom Dukić Mijatović i prof. dr Ivicom Radovićem, kao i posebnim savetnicima ministra Jelenom Parezanović i Đorđem Đokovićem.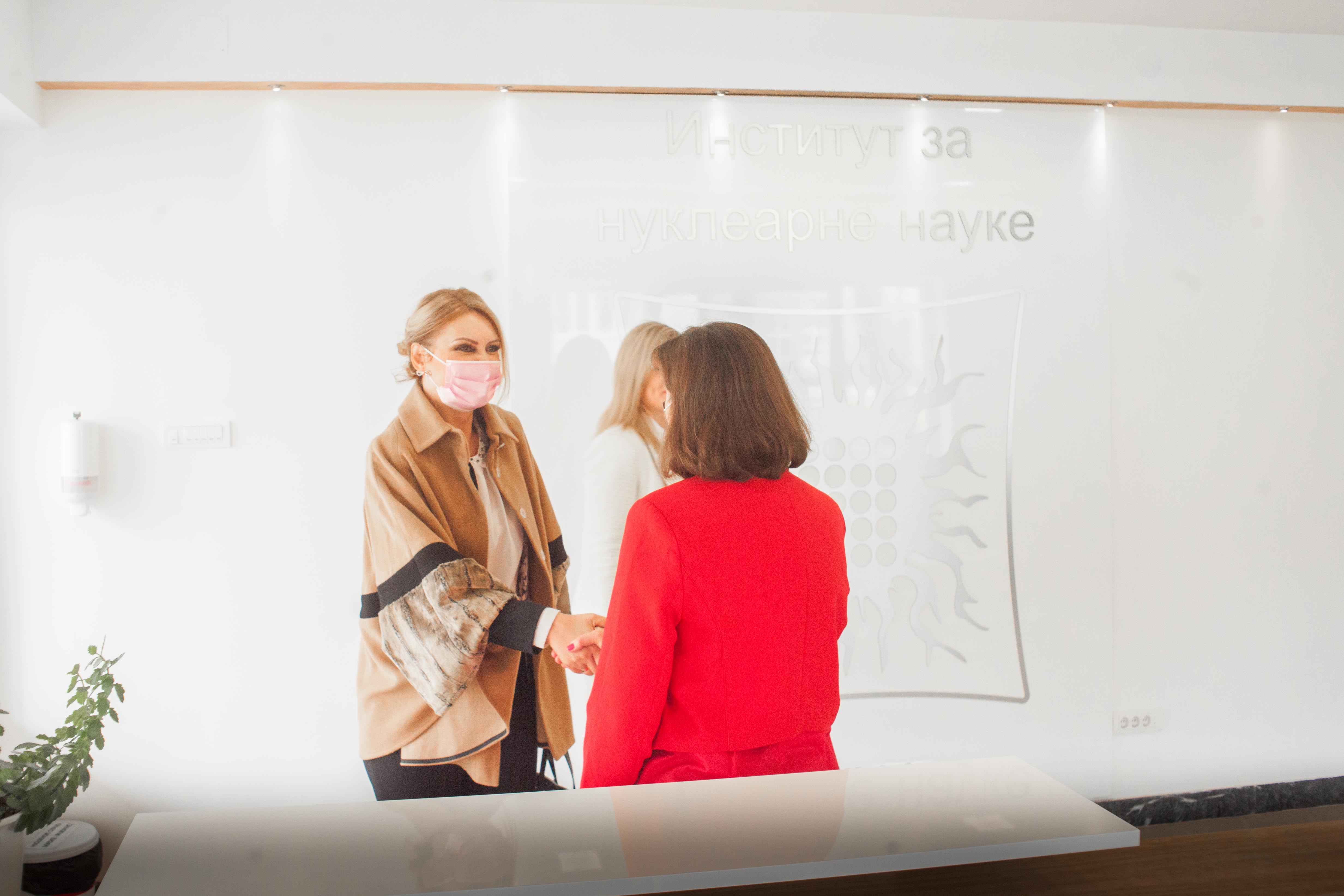 Ministar Branko Ružić detaljno je upoznat sa naučnim istraživanjima u okviru pet integralnih programa koji se realizuju na nivou Instituta "Vinča", značajnom doprinosu Instituta u okviru ukupne produkcije publikacija Beogradskog Univerziteta iz različitih naučnih oblasti, potencijalima Instituta, kao i sa tržišnim aktivnostima koje omogućavaju direktnu ili indirektnu saradnju Instituta sa privredom u Srbiji i regionu, uključujući i intezivnu međunarodnu saradnju na svim nivoima.