There is no part or complete translation available for this page. Close this dialogue to see the original text.
OPIS PROJEKTA
Protivpožarna bezbednost i sigurnost je ključni problem u bezbedonosnom projektovanju sistema za električno umrežavanje i energizaciju objekata. U električnim kablovima korišćeni polimer za oblaganje metalnog jezgra kablova može imati veće količine različitih dodataka, koji u mnogome menja prvobitne osobine polimera pod dejstvom požara i vatre. Ako je poznat samo hemijski sastav polimera to nije dovoljno za formiranje modela koji predviđaju osobine zapaljivosti električnih kablova. Model ponašanja ovakvih materijala pod dejstvom vatre/požara u koji se može imati poverenja je obično zasnovan na tačno definisanom procesu termičke razgradnje materijala kablova i oslobađanju gasovitih produkata sagorevanja. Ispravno definisan model ponašanja kablova pod dejstvom požara/vatre ima svoju realnu primenu u modeliranju realnih objekata različitih struktura. Cilj predloženog projekta je definisanje procedura i metodologije za određivanje karakteristika zapaljivosti električnih kablova koji doprinose poboljšanju modela ponašanja električnih kablova specijalne namene (za termoenergetska postrojanja, bolnice, škole, objekte javne namene,...), zasnovanih na višestepenoj evaluaciji za karakterizaciju osobina zapaljivosti. Definisanje odgovarajućih procedura i metodologije bi u krajnjoj instanci trebalo da omoguće domaćim proizvođačima kablova da dobiju neophodne informacije za poboljšanje osobina zapaljivosti finalnog proizvoda, što će nedvosmisleno povećati konkurentnost proizvoda na domaćim i stranim tržištima. Predložena metodologija mora biti zasnovana na više stepenoj evaluaciji i metodama iz ISO, ASTM i/ili UL standarda.
Zajednički dobijeni naučni rezultati tokom trajanja projekta međudržavne bilateralne saradnje će biti od koristi obema stranama uključenim u projekat za podizanje sopstvenih nivoa ekspertize u ovoj naučnoj oblasti. Saradnja je ostvarena i u sklopu opsežne naučno-stručne diskusije i razmene mišljenja u realizaciji ovog projekta.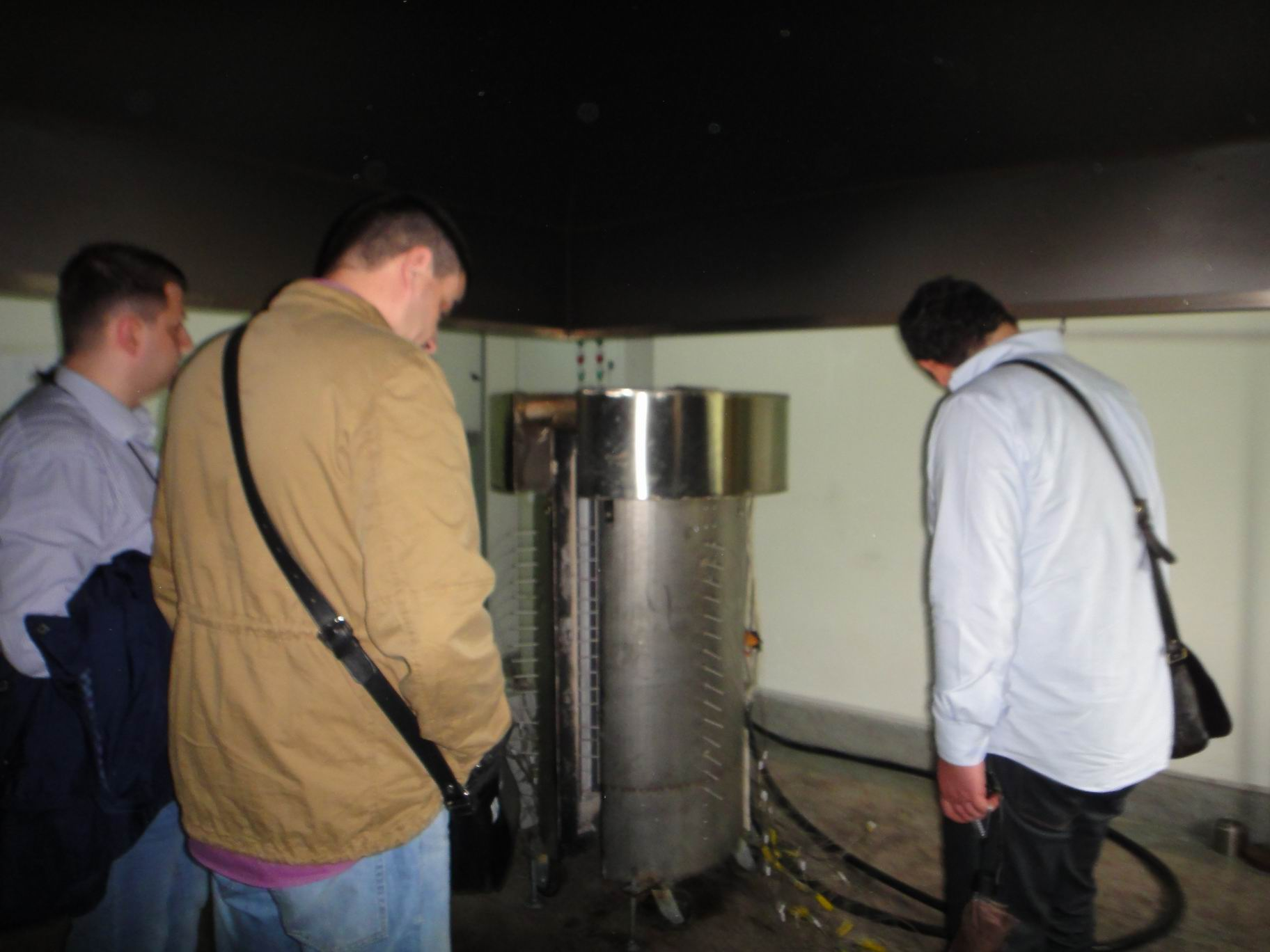 Test postrojenje za testiranje kablova pod dejstvom vatre sa instalacijom za evakuaciju dima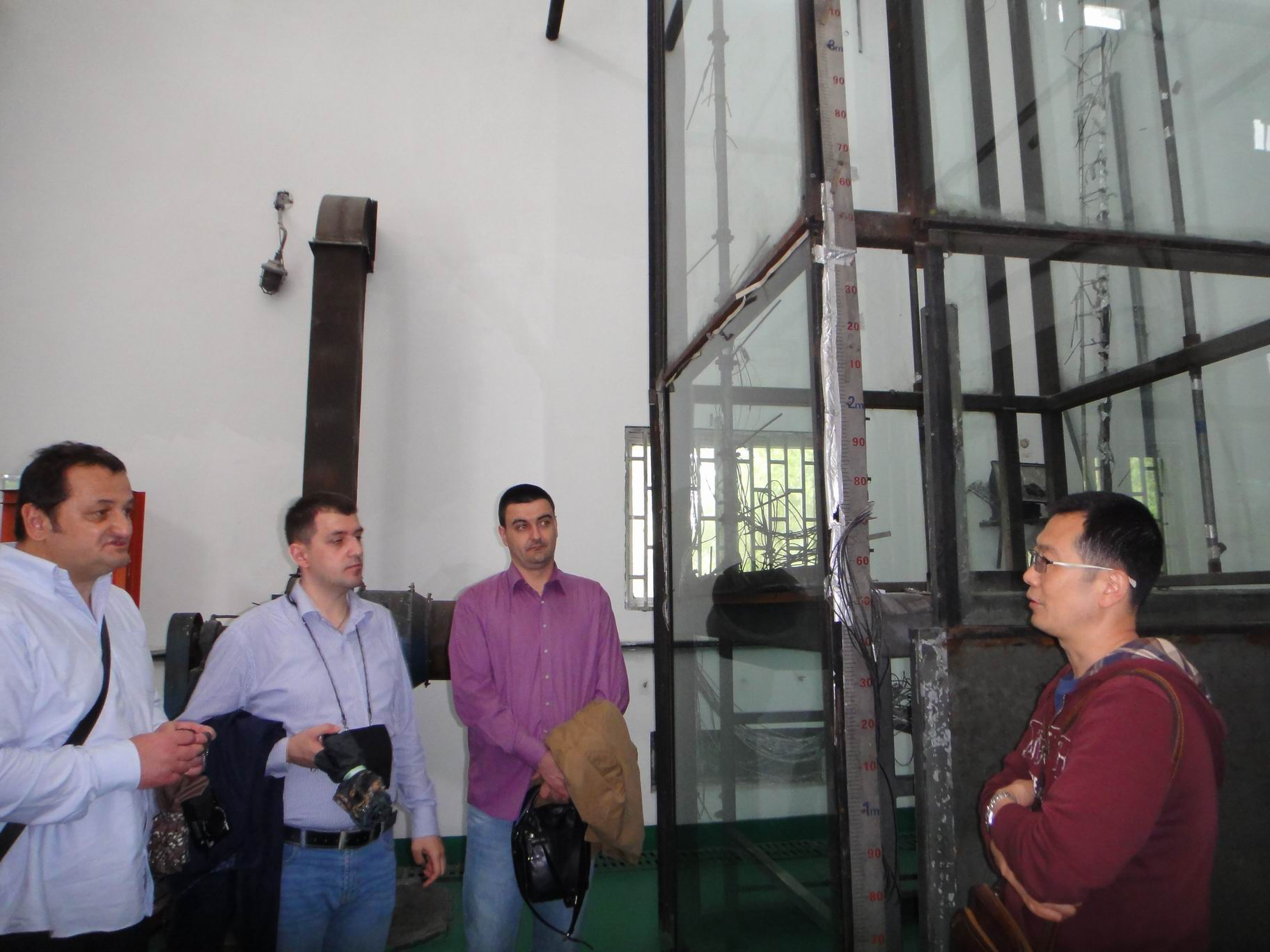 Prikaz eksperimentalne test instalacije velikih razmera za skeliranje modela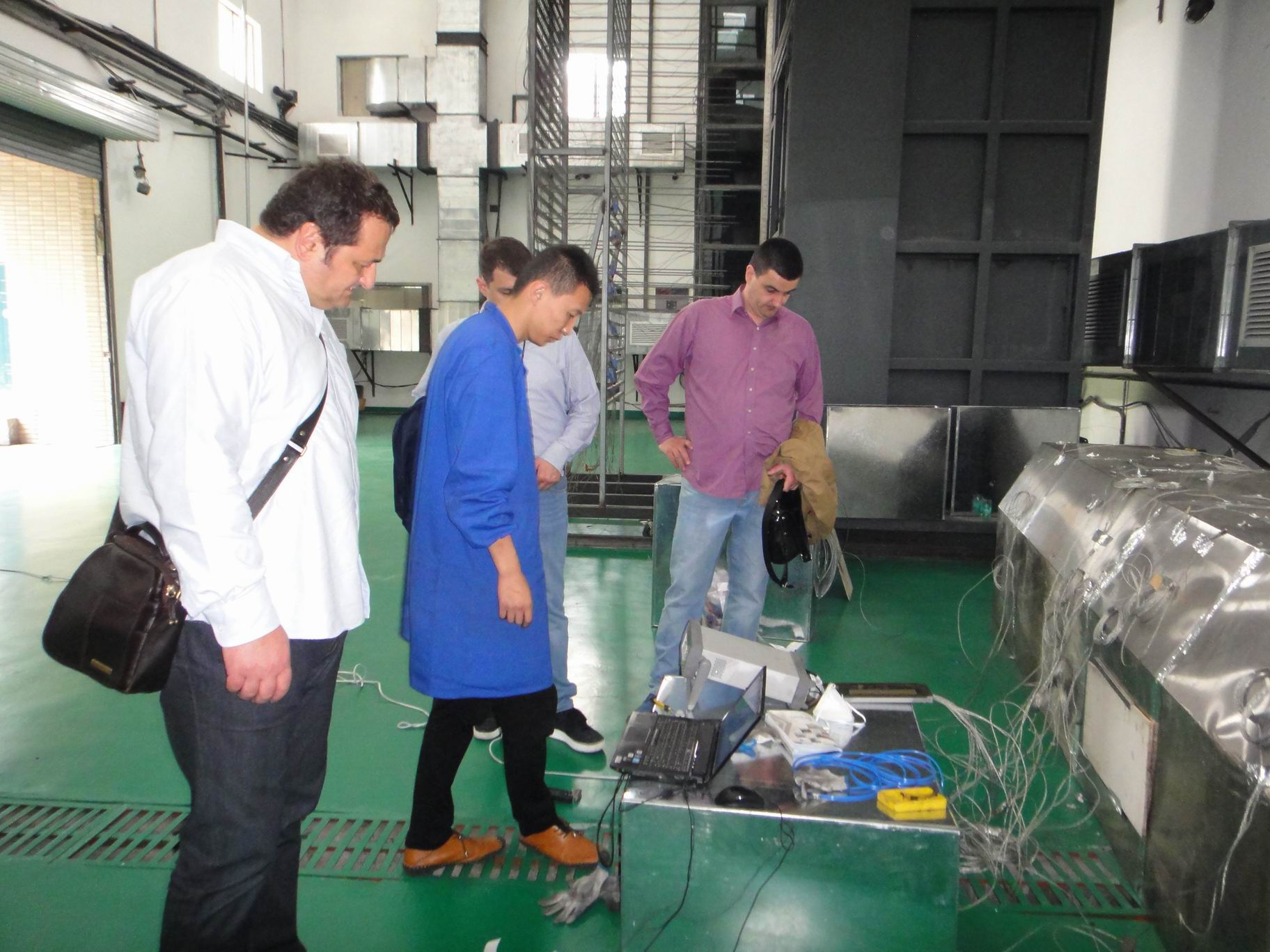 Test instalacija za određivanje brzine prostiranja plamena
PROJECT DESCRIPTION
Fire safety is a key concerned problem in the safety design of energy transportation system; electrical cable plays an important role in electricity transfer. In electrical cables, the polymer blend may include large quantities of additives that change the fire performance of the polymer completely. Only knowing the exact chemical compound is not enough for an accurate model of cable flammability, a reliable modeling is based on correctly identified thermal degradation procedure and the release of combustible gases. The correct model for cable fire behavior prediction could be applied to a large scale simulation of a cable fire in different structures. This project aims to get the fundamental parameters of cable flammability which contribute to fire behavior modeling, helping Serbia side to establish multi-scale evacuation methods to characterize the flammability of cable material and predict its fire behavior, and also provide necessary information to cable manufacturers to increase the flame inhibition of cable materials. The future cable flammability lab would have the following functions, could get the fundamental properties of material which is used to manufacture electrical cable. That is the procedure about the characterization the flammability of materials. It would include different scale evaluation methods, from ISO, ASTM or UL standards. The lab would also have the ability in numerical simulation of cable fire behavior.
Mutual flammability testing of cable materials used as electricity transfer appears to be a topic that interested experts from Serbia, and also experts from China. The improvement of fire safety in electricity transfer will benefit bilaterally.
Laboratories on the Project