There is no part or complete translation available for this page. Close this dialogue to see the original text.
Ambasador Republike Francuske u Srbiji Pjer Košar, u utorak 12.06.2022. god. posetio je Institut za nuklearne nauke "Vinča", Institut od nacionalnog značaja za Republiku Srbiju, Univerziteta u Beogradu, zajedno sa direktorom Francuskog instituta i savetnikom za saradnju i kulturnu delatnost ambasade Republike Francuske Stanislasom Pjerom, kao i atašeom za saradnju Fransoaom Gzavije Kovandiem.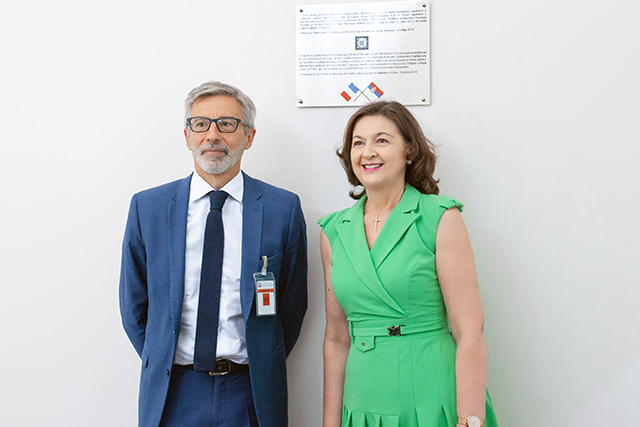 Direktorka Instituta "Vinča" prof. doktor Snežana Pajović, naučni savetnik, sa svojim saradnicima, upoznala je njegovu ekselenciju sa istorijatom našeg vodećeg naučnoistraživačkog Instituta, kao i sa značajem kojim Institut "Vinča" doprinosi ekonomskom i društvenom razvoju Republike Srbije, primenom svojih multidisciplinarnih i interdisciplinarnih istraživanja.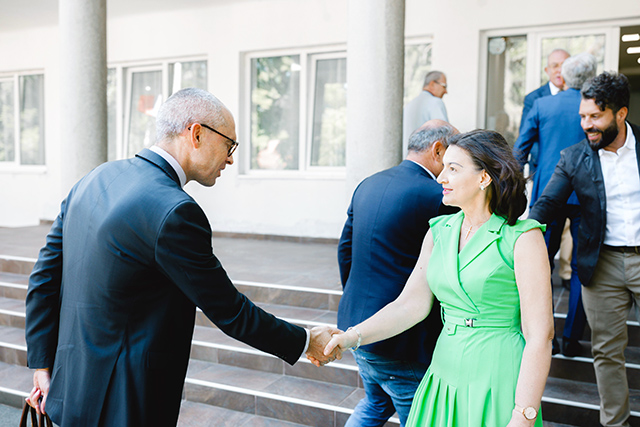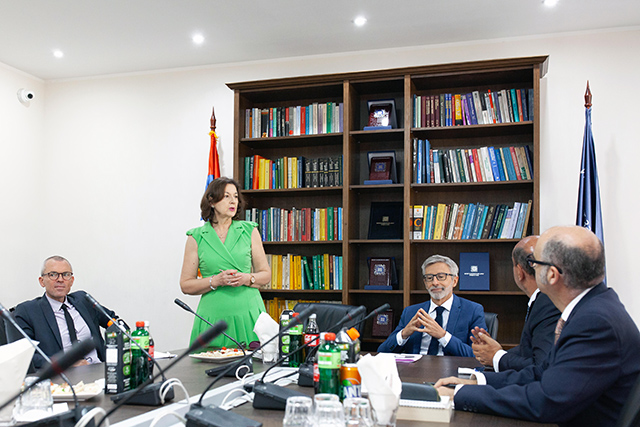 Posebno je istaknuta tradicionalna višedecenijska naučna saradnja sa Republikom Francuskom koja traje od samog osnivanja Insituta "Vinča".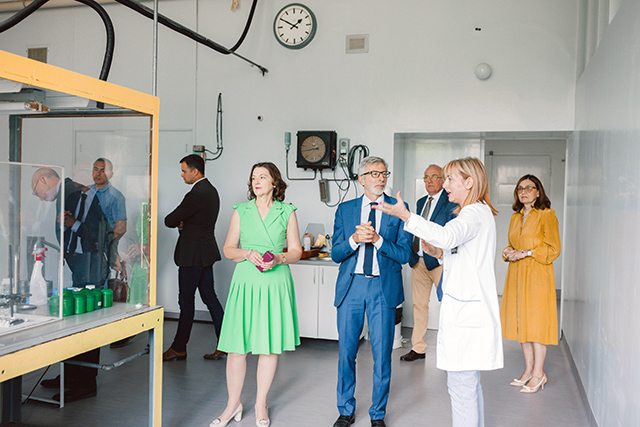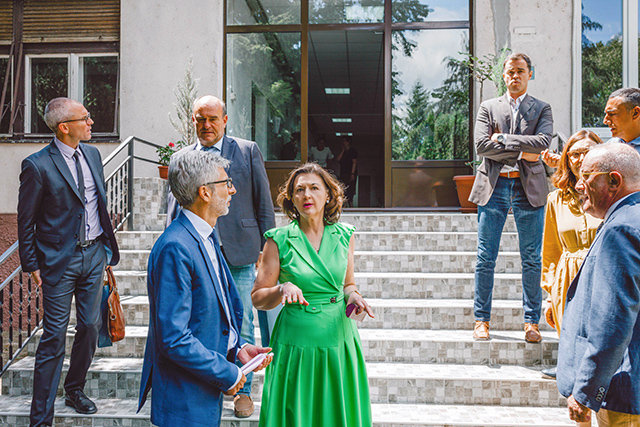 Ambasador Pjer Košar obišao je Laboratoriju za atomsku fiziku i Laboratoriju za radioizotope. Njegova ekselencija sa svojim saradnicima razgovarala je sa istraživačima Instituta "Vinča" o naounoistraživačkim rezultatima, kontinuiranoj naučnoj i budućoj edukativnoj saradnji naših istraživača sa Republikom Francuskom, kao i podizanju društvene svesti o značaju naučnih istraživanja i inovacija na međunarodnom nivou.