There is no part or complete translation available for this page. Close this dialogue to see the original text.
Rektor Univerziteta u Kragujevcu i redovni profesor Fakulteta inženjerskih nauka dr Nenad Filipović, sa svojim saradnicima, posetio je Institut "Vinča" i razgovarao sa direktorkom prof. dr Snežanom Pajović, naučnim savetnikom, kao i sa pomoćnicima direktora Instituta u vezi proširenja saradnje izmedju Univerziteta u Kragujevcu i Instituta "Vinča".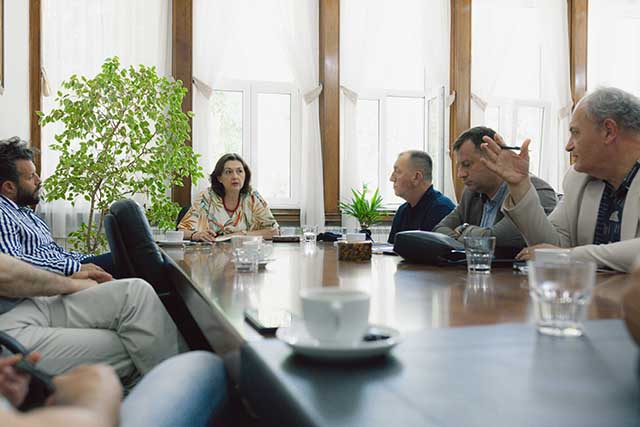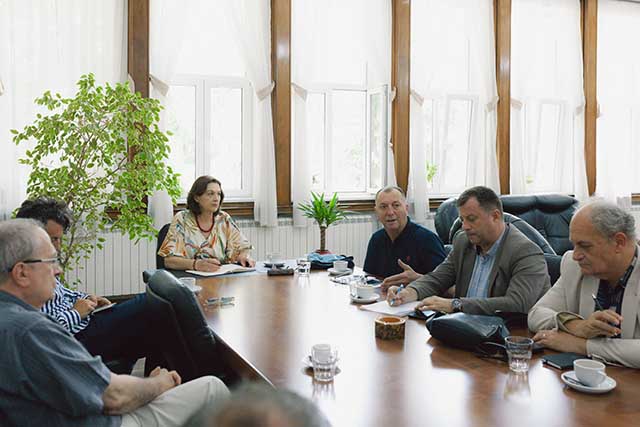 Tokom razgovora iskazana je obostrana zainteresovanost za unapređenje postojeće interinstitucionalne saradnje između Instituta "Vinča" i visokoškolskih ustanova Univerziteta u Kragujevcu.
U planu je potpisivanje Sporazuma o saradnji između Instituta "Vinča" i Univerziteta u Kragujevcu, uklučujući Prirodno-matematički fakultet, Univerziteta u Kragujevcu i Institut za inovacione tehnologije u Kragujevcu.
Sporazum predviđa razmenu istraživača, nastavnika i studenata, učešće na zajedničkim naučno-istraživačkim projektima, stručno usavršavanje, uključenje istraživača u edukativne programe Univerziteta u Kragujevcu kao i saradnju u drugim oblastima od zajedničkog interesa.